Every month our chef serves up some Special of the Month Cat Toys…
Each of our cute toys are Filled with 100% organically grown catnip and served at a special gourmet price!
stock up!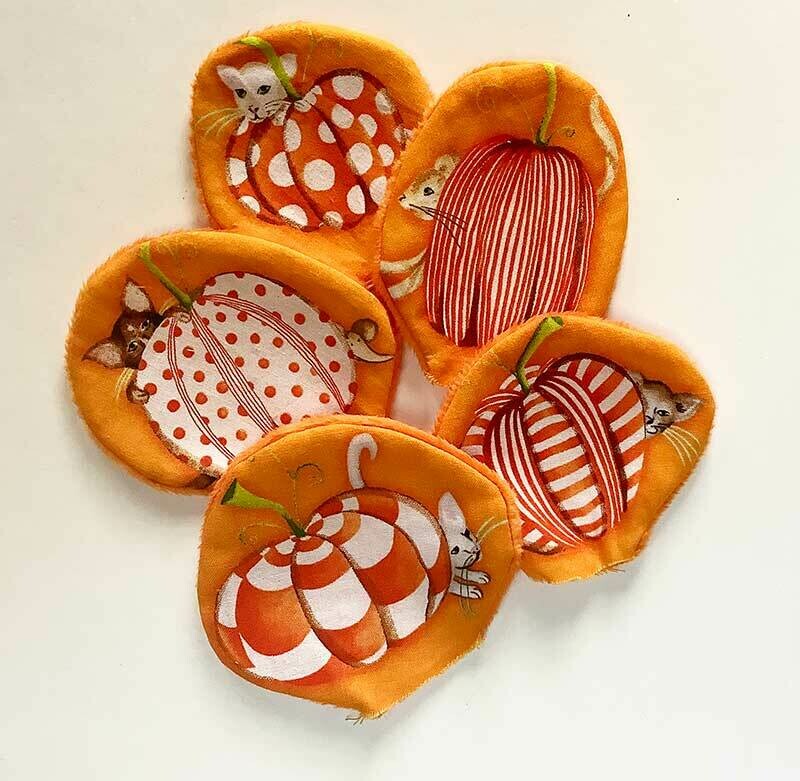 The great pumpkin patch!
SKU 00181
Product Details
Pumpkins, pumpkins everywhere!!! Kitties are gathering in the pumpkin patch this year for Halloween. This adorable handmade toy is made from 100% cotton fabric and chock full of lots of our 100% POTENT organic catnip. Easy to carry around for a fast mid-day romp or any time of the day. Your cat will love Halloween this year!
Details:
* About our Catnip: We use only the finest 100% organic catnip in our toys. It's grown in the USA without pesticides on an organic farm. All of our catnip toys are filled to the brim with our finely cut, long lasting catnip.
Size:
mini-nip - Approx. 2.5 inches

Save this product for later
Browse our Cat Toys & Cat Beds
All of our catnip toys are handmade by one craftswoman. Our fabrics, polyfill and organic catnip are all high quality.
Join us on facebook. We love to see our happy customers, so please share photos of your cats enjoying their catnip toys!
share your photo's
For the cat who loves a bargain! Visit our Featured Cat Toy of the month for unique pet gifts and discounted Cat Toys !
cat toys on sale