Cat toys made with Laurel Burch Collection cat fabrics, have always been wildly popular at the Catnip Cafe
so we have always kept a full stock. Our Laurel Burch collection is filled with 100% organic catnip
Browse our Laurel Burch Collection below….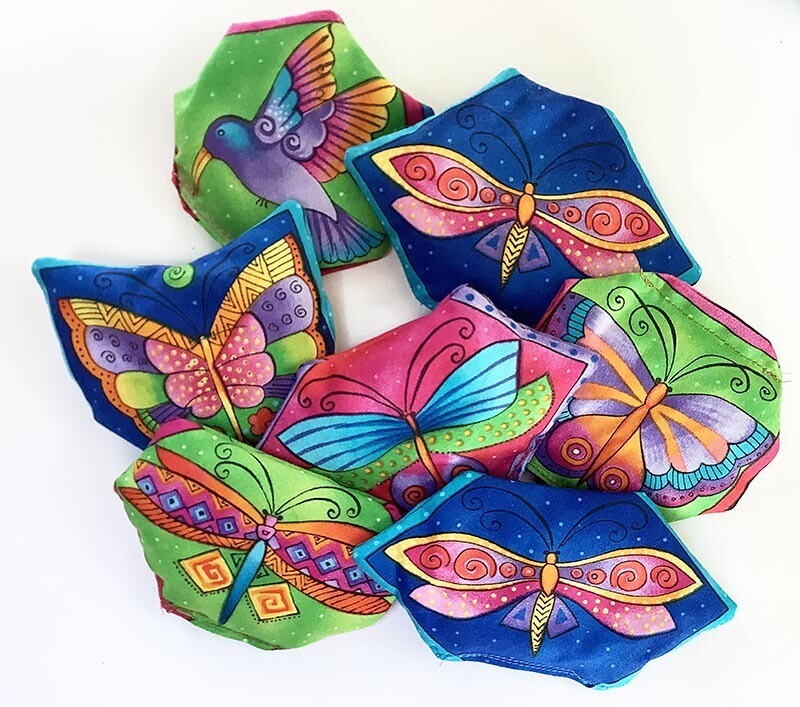 Colorful Creatures - Laurel Burch
SKU 00215
Product Details
For the kitties out there who love a colorful toy, we have our wonderful flying creatures including butterflies, dragonflies, hummingbirds, oh-my! They're handmade from a cute 100% cotton Laurel Burch fabric and filled with our 100% POTENT organic catnip. Easy to carry around and toss up high in the air!
Details:
* About our Catnip: We use only the finest 100% organic catnip in our toys. It's grown in the USA without pesticides on an organic farm. All of our catnip toys are filled with our finely cut, long lasting catnip.
Size:
Approx. 3 inches

Save this product for later
Browse our Handmade Cat Toys – Made in the USA
All of our catnip toys are handmade by one craftswoman. Our fabrics, polyfill and 100% organic catnip are all high quality.
Join us on facebook. We love to see our happy customers, so please share photos of your cats enjoying their catnip toys!
share your photo's
For the cat who loves a bargain! Visit our Featured Cat Toy of the month for unique pet gifts and discounted Cat Toys !
cat toys on sale