Our From the Sea Cat Toys are freshly caught and delivered to your door chock filled with our 100% organic catnip.
Your cats catch of the day will be a favorite -hook, line and sinker!
Browse our freshly caught selection below….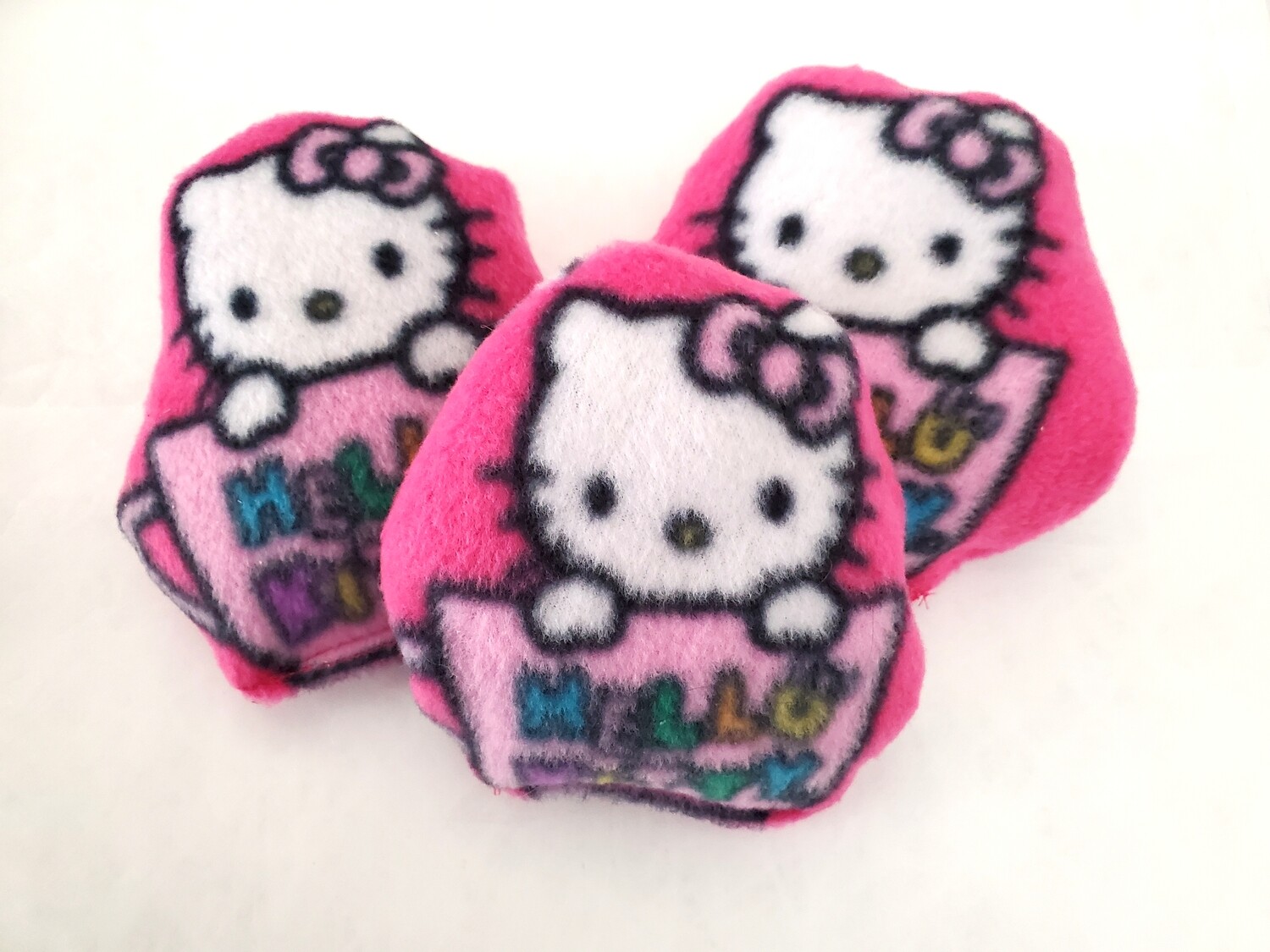 Hello Kitty Tosser
SKU 00103
Product Details
So what is our new Hello Kitty Tosser? It's a wonderful interactive toy handmade from a super soft fleece fabric that has a bit elasticity that makes it bounce, roll and fly across a room! A ball filled with a high quality polyfill with some catnip sprinkled in, it is light and buoyant. Easy to bat around for even the smallest of kitties!
Details:
Size: Approx. 2 1/2" - 3" inches diameter
Save this product for later
Browse our Cat Toys & Cat Beds
All of our catnip toys are handmade by one craftswoman. Our fabrics, polyfill and organic catnip are all high quality.
Visit our Cat Bed shop for handmade & Design Your Own Custom Cat Quilts!
shop for cat quilts
For the cat who loves a bargain! Visit our Featured Cat Toy of the month for unique pet gifts and discounted Cat Toys !
cat toys on sale
Join us on facebook. We love to see our happy customers, so please share photos of your cats enjoying their catnip toys!
share your photo's