All of our Cat Toys & Catnip Toys are Handmade, unique and filled with 100% organic catnip! We have a wonderful assortment of cute catnip toys, all made with care.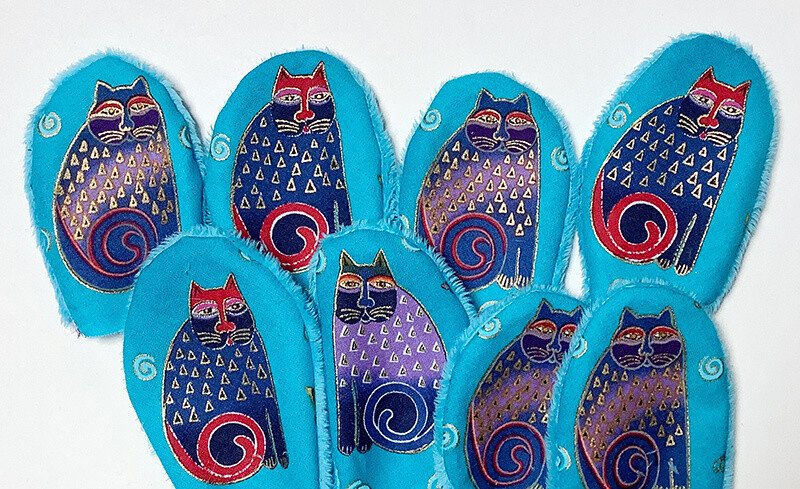 Laurel Burch Christmas is Coming
SKU 00190
Product Details
It's a Laurel Burch Christmas this year. Each toy is filled with our 100% POTENT organic catnip. Made with Laurel Burch's 100% cotton print.
* About our Catnip: We use only the finest 100% organic catnip in our toys. It's grown in the USA without pesticides on an organic farm. All of our catnip toys are filled with our finely cut, long lasting catnip.
Sizes:
A
pprox. 2.5-3 inches
Save this product for later
Visit our Cat Bed shop for handmade & Design Your Own Custom Cat Quilts!
shop for cat quilts
For the cat who loves a bargain! Visit our Featured Cat Toy of the month for unique pet gifts and discounted Cat Toys !
cat toys on sale
Join us on facebook. We love to see our happy customers, so please share photos of your cats enjoying their catnip toys!
share your photo's