The Catnip Cafe features handmade 100% Organic Catnip toys for your cat, kitten, or the spoiled pet in your family.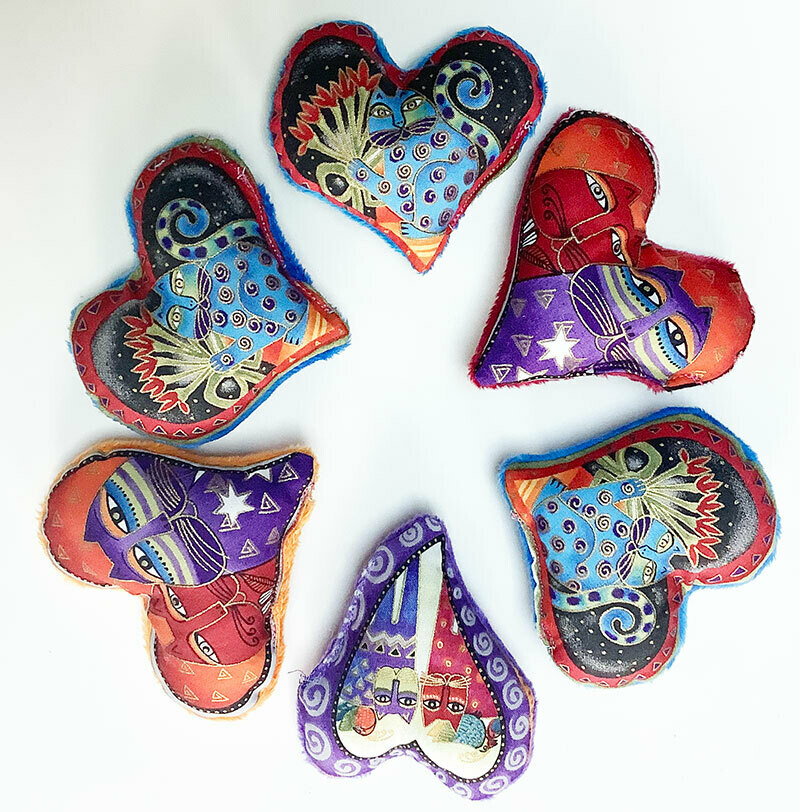 Laurel Burch Hearts
SKU 00105
Product Details
We have a bunch of Laurel Burch hearts - all assorted - all adorable! These cute toys are handmade from our Authentic Laurel Burch 100% cotton cat fabrics with a coordinated super-soft Minkee backing. This toy comes in a variety of fillings including filled with our 100% POTENT organic catnip and polyfill / catnip-free, and filled with polyfill only.

Details:
* About our Catnip: We use only the finest 100% organic catnip in our toys. It's grown in the USA without pesticides on an organic farm. All of our catnip toys are filled with our finely cut, long lasting catnip.
Size: Approx. 2.5 - 3"
Save this product for later