The Catnip Cafe features handmade 100% Organic Catnip toys for your cat, kitten, or the spoiled pet in your family.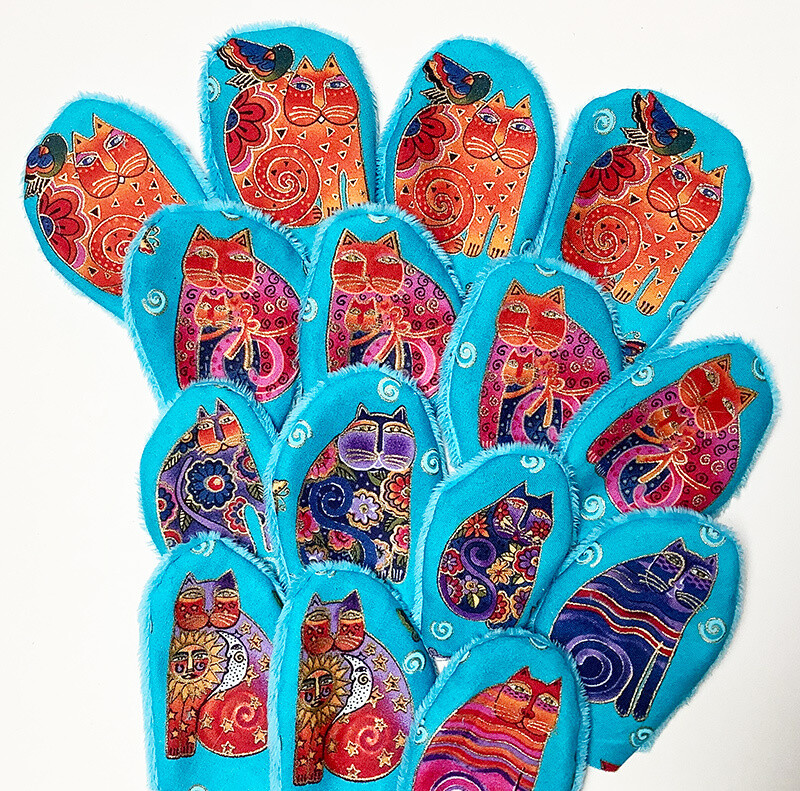 Laurel Burch Christmas Kitties
SKU 00197
Product Details
For the many Laurel Burch fans out there, we have another cute catnip toy to share. This wonderful print has hints of gold and the details are wonderful. These colorful toys are a great size to throw around and will keep your cat entertained all day. Each toy is filled with our 100% POTENT organic catnip. Made with Laurel Burch's authentic prints.
Details:
* About our Catnip: We use only the finest 100% organic catnip in our toys. It's grown in the USA without pesticides on an organic farm. All of our catnip toys are filled with our finely cut, long lasting catnip.
Size: Varies - Approx. 2-3 inches
Save this product for later