The Catnip Cafe features handmade 100% Organic Catnip toys for your cat, kitten, or the spoiled pet in your family.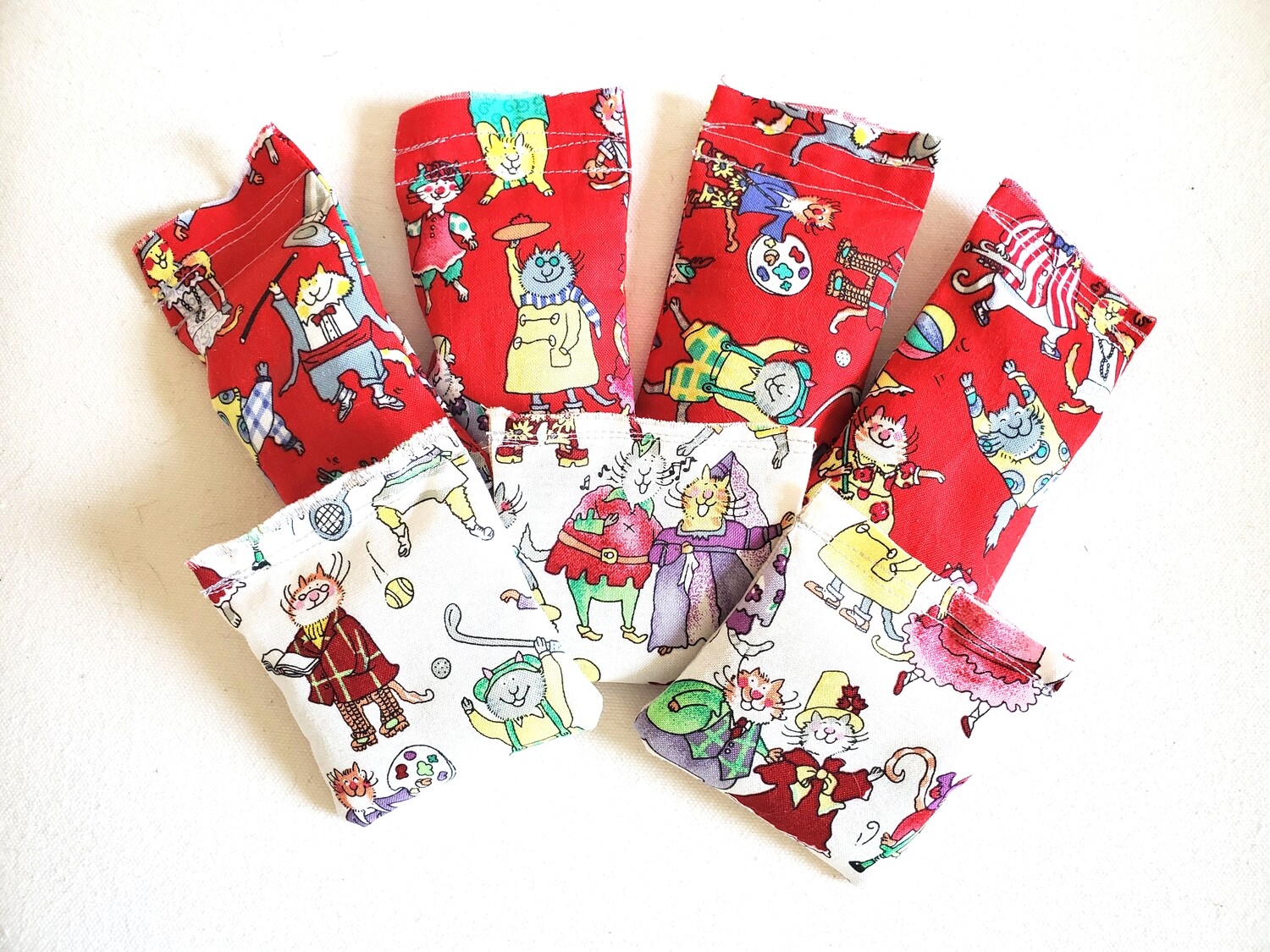 Creative Cats
SKU 00214
Product Details
From playing golf or tennis, to singing and painting or magicians, these creative cats are a talented bunch for sure! The perfect size for batting around on a lazy afternoon or toss up high in the air! They're handmade from a cute 100% cotton fabric and filled with our 100% POTENT organic catnip and high quality polyfill.
Details:
* About our Catnip: We use only the finest 100% organic catnip in our toys. It's grown in the USA without pesticides on an organic farm. All of our catnip toys are filled with our finely cut, long lasting catnip.
Size:
White squares are approx. 3 inches square
Red mini-nips are approx. 3.5" long
Save this product for later