The Catnip Cafe features handmade 100% Organic Catnip toys for your cat, kitten, or the spoiled pet in your family.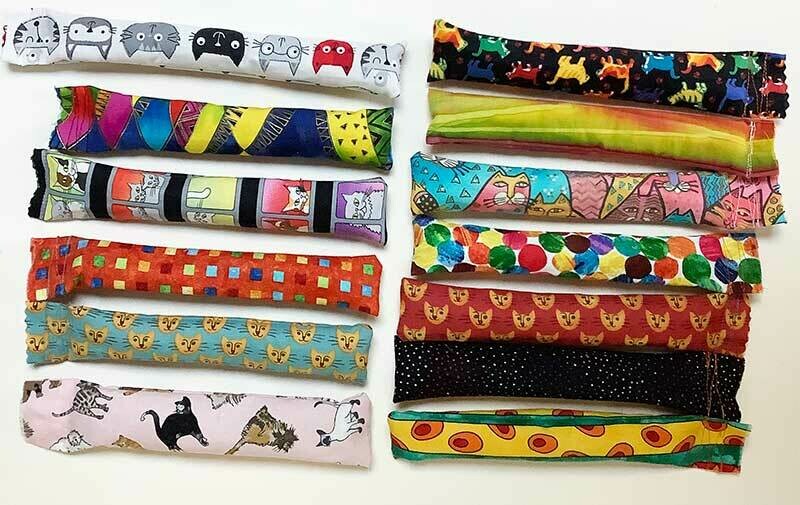 Assorted Kickers
SKU 00053
Product Details
If you and your cat love kickin' around catnip toys, we've got you covered, from tie dye stripes, to fun cats to, colorful prints, to, well, you get the picture! Get your kitty out there- tossing ... kicking ... rolling ... and throwing these handmade kickers! They're filled with our 100% organic catnip and a high quality polyfill. Made from 100% cotton fabrics.
**Please add your style /color preference, etc if you'd like a particular look and we will try to accommodate. The kickers shown in the photo are examples of some of our many cat-themed fabrics and may not be in stock.**
Details:
* About our Catnip: We use only the finest 100% organic catnip in our toys. It's grown in the USA without pesticides on an organic farm. All of our catnip toys are filled with our finely cut, long lasting catnip.
Size:
Kickers: Approx. 8" long
Save this product for later