The Catnip Cafe features handmade 100% Organic Catnip toys for your cat, kitten, or the spoiled pet in your family.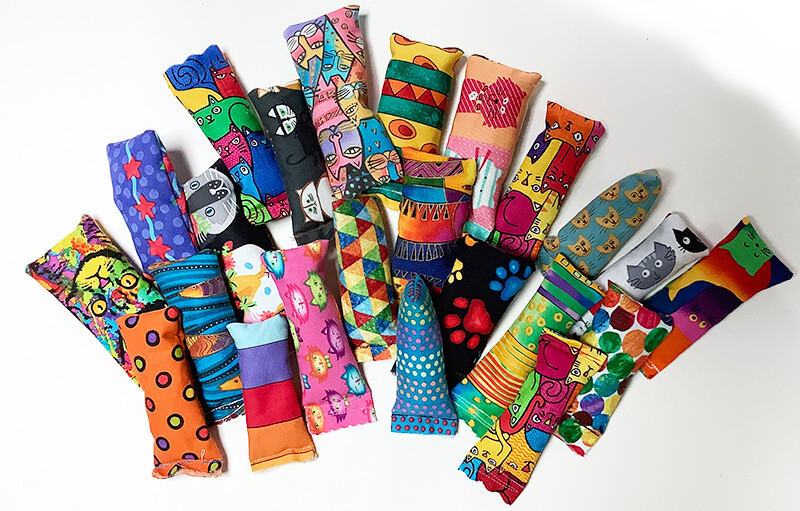 Assorted Catnip Mini-Nips
SKU 00213
Product Details
We have an abundance of assorted cat fabrics made into cute little catnip Mini-Nip-sized catnip toys! Each toy is filled with our 100% POTENT organic catnip. Made with assorted 100% cotton prints.
PLEASE NOTE - the photo shown is not representative of what we have in stock, so some of these toys pictured are not available. We have many assorted fabrics - an abundance of styles and colors so add your style or color preference and we will try to accommodate! Many of the prints we have are not pictured - do you like bright prints, realistic prints, a certain color, cartoon cats, etc. or you can just say, "surprise me!"
Details:
* About our Catnip: We use only the finest 100% organic catnip in our toys. It's grown in the USA without pesticides on an organic farm. All of our catnip toys are filled with our finely cut, long-lasting catnip.
Size:
Approx. 3 inches

Save this product for later